School Guidance
School overview
Name

Authorization from the Ministry of Justice ・ Authorization from the Association for the Promotion of Japanese Language Education.
Incorporated educational institution Aiko Gakuen Yamate Japanese Language School
History

Yamate Japanese Language School was established in Saitama Prefecture in April 2010.
The Japanese language school was started in 2010 by Yamate Academy(inc.), which provides academic counseling for students taking middle school, high school and university entrance exams as a comprehensive tutoring school since 1974 in Saitama Prefecture,
Capacity

340 students
Nationality

China, Taiwan, Vietnam, Nepal, Thailand, Mongolia, Myanmar, Bangladesh, Sri Lanka, Philippines, Indonesia, Korea
Address

Postal Code 350-1123
Saitamaken Kawagoeshi Wakitahoncho 11-10
3 minutes walking from Kawagoe station West Exit JR / Tobutojo line
Contact information

Tel 049-241-1515
Fax 049-241-1547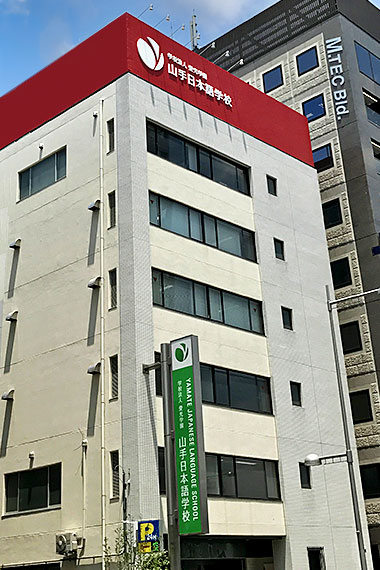 School access
Convenientenly located near the city center
The School is near both to the airport and the city center. It`s a very convenient location.
By train

Narita Airport

Ikebukuro (Tobutojo Line)

Kawagoe
Narita Express (90 minutes)
Tobutojo Line
(30 minutes)

By bus

Narita Airport

Kawagoe station West Exit
Express Bus (140 minutes)