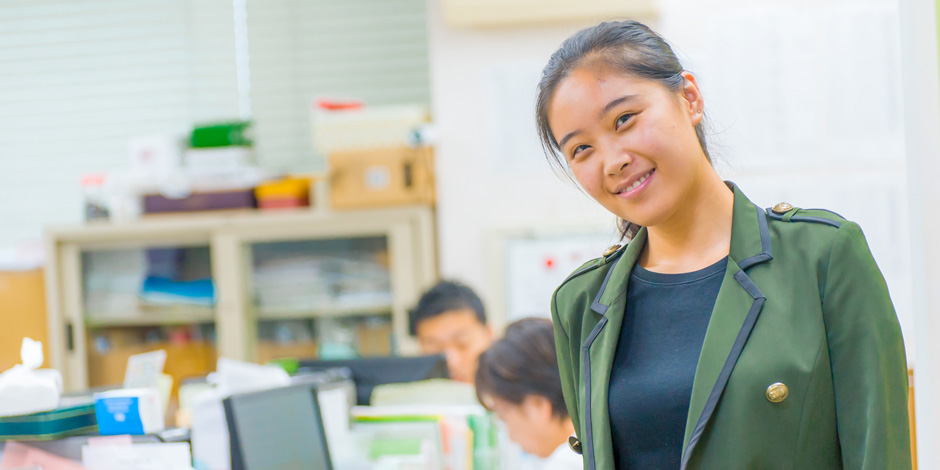 Lee / China : Inner Mongolia
In the future I want to work in the international trade sector.
What did you do before joining YAMATE? Why you decided to learn Japanese?
Before joining YAMATE I`d just graduated from college. I always liked studying foreign languages and my sister already lived in Japan, so I decided to start studying Japanese.
How did you know about YAMATE?
I heard about YAMATE from an uncle that lives in Japan. My cousin attended YAMATE and she told me that the teaching method was great and were easy to understand. For that reason I decided to enroll in YAMATE. Now I live in Tokyo with my sister. YAMATE is near the city so transports are convenient.
Have you got a part time job?
I study and work. When I arrived in Japan I used searched by myself a part time job on internet. I`m working in a restaurant.
Please tell us your impression about the lessons.
YAMATE`s lessons are interesting and easy to understand. Teachers` sense of responsibility is very strong, and I trust them.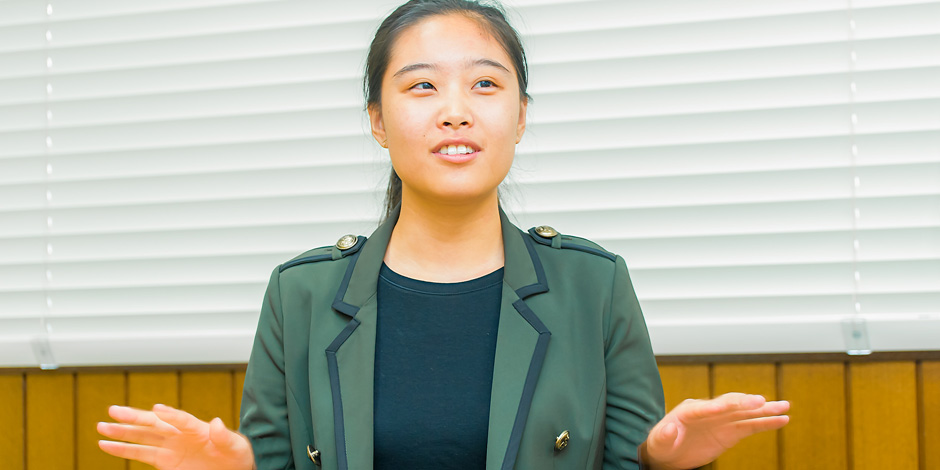 Please tell us one interesting extracurricular activity that you remember.
I`ve got an incredible fond memory of the trip to Kamakura (An ancient city famous for its history). I visited it quite in a hurry but I finally managed to see the archeologic site. It was like studing on the spot. In Inner mongolia we don`t have seaside for that reason I was fascinated by the ocean. If is possible, next time I would like to go to Okinawa (a Japanese island famous for its beauty)
After your graduation in YAMATE what are you planning to do?
I am studying finance, for that reason I would like to continue studying in a postgraduate course. Then I hope to find a job related to the international trade.
Please give some advice to all the students that are thinking to join YAMATE.
YAMATE teachers are friendly, lessons are very interesting and the atmosphere is relaxing, for that reason in my opinion YAMATE is one of the best school for foreigners.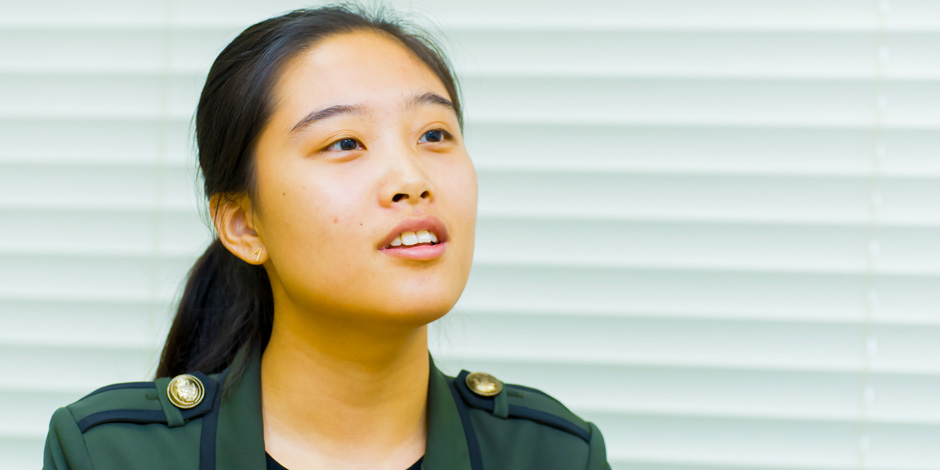 インタビュー実施:2014.9.4