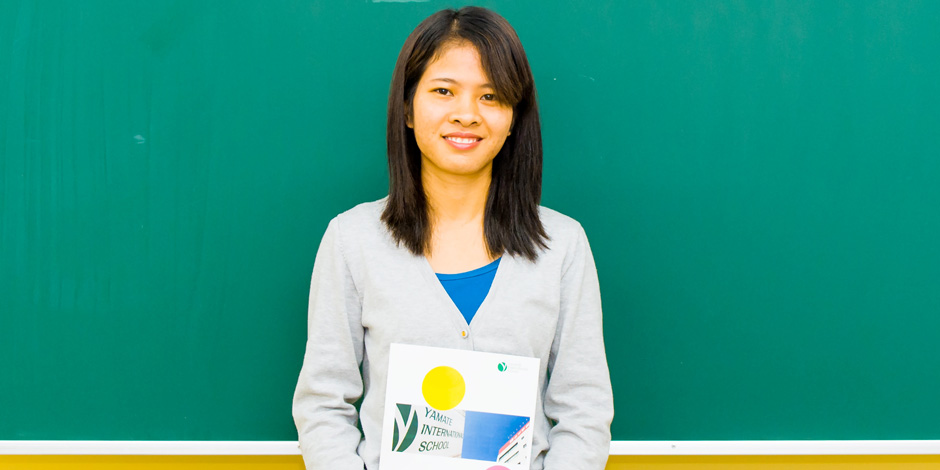 To / Vietnam
YAMATE dormitory is very comfortable! I want to find a job where I can use Japanese.
How long have you been studying Japanese before living in Japan? And why you wanted to study Japanese?
I arrived in japan last year in October. Before joining YAMATE I studied Japanese in Vietnam for about 7 month. I wanted to study Japanese simply because I was fascinated by Japanese culture.
How did you find YAMATE? May you tell us the reason why you decided to enter in this school?
I found YAMATE searching on the web. Some of the reasons why I chosed YAMATE are that is close to the city, transports are convenient and the environment incite to study.
Where are you living now?
I`m living in dormitory with another Vietnamese student. From the beginning the room was equipped with fridge, TV and air conditioning unit. The dorm is very comfortable, is close to the station and a supermarket. I`m at ease also because I`m living with a person that comes from my same country.
Have you got a part time job?
I`m working in a restaurant. When I work I have to speek Japanese and I often feel that I`m improving my language skills. If you find a job where you are supposed to speak it became a sort of study.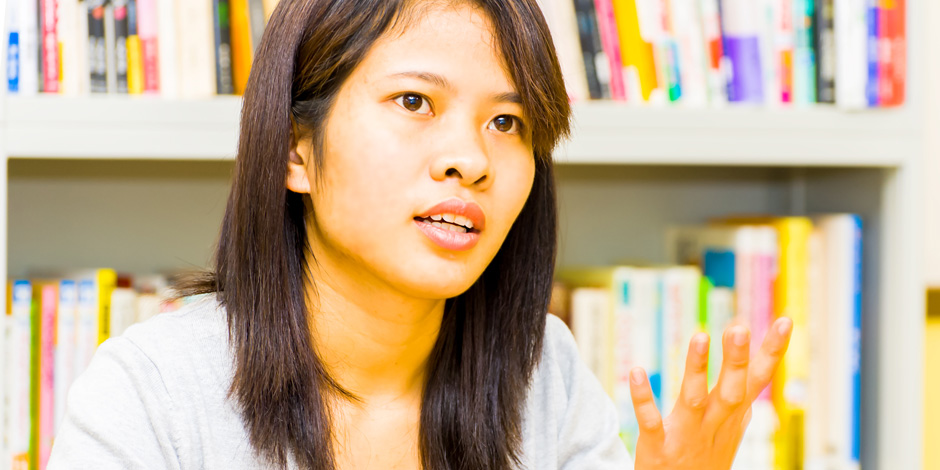 Please tell us about your impression on YAMATE lessons and teachers.
YAMATE lessons are interesting and enjoyable. Teachers always give us advices about the real life outside textbooks and school.
Have you got one extracurricular activity that you remember in particular? What about visiting different places in Japan?
I went to visit a lot of famous places. Teachers suggested me several interesting spots and they helped students to learn more about Japan. Next time I would like to visit the famous Golden Pavillion, a very suggestive spot in Kyoto. Japan is lively and full of amazing places, transportations are convenient, and is easy go everywere.
What you would like to do after you graduation in YAMATE?
I have not decided yet if continue studying in a technical school or start working. If I decide to attend a school I would like to continue my study in Japanese . In the future I will return to Vietnam and I`ll try to find a job where I have chances to use Japanese language like an interpreter or maybe in a Japanese company,
Please give some adivices to other Vietnamese students that want to enroll in YAMATE.
If you come in Japan without any knowledge of Japanese, life is going to be hard. But you can reassure because here in YAMATE there are a lot of Vietnamese students that can help you.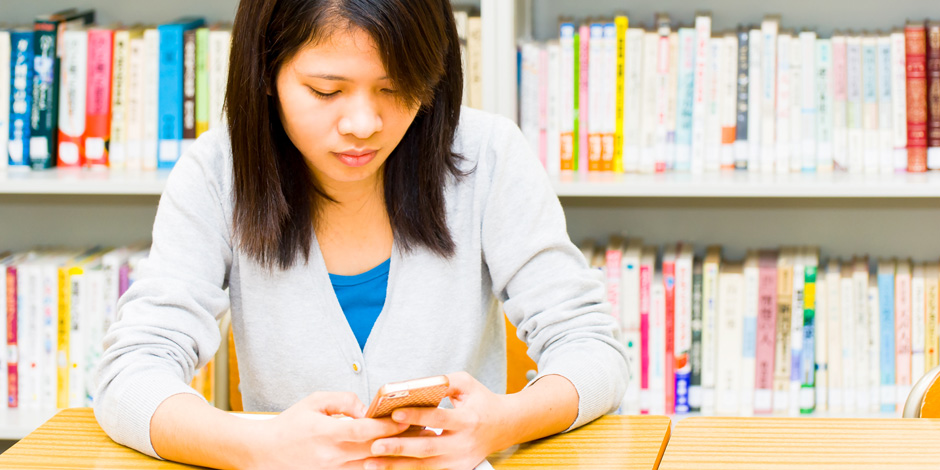 (Even if there is some words Ms.Thu doesn't know, he also search it using smartphone and talk with me)
インタビュー実施:2014.9.4